ANR PRC 2020 (XCALE)
xCALE : eXplaining Competency and Autonomy development in Learning Environments
Period : 2021-2024
Xcale is a Collaborative Research Project funded by the ANR under the Artificial Intelligence plan, led by the Lab-STICC (Brest) in partnership with the LS2N (Nantes) and CREAD (Rennes) laboratories. This project aims to improve personalisation in on line learning environments, with a view to promote learner autonomy and self-regulation. Experiments are planned within an Open Education context (France IOI), as well as IMT MOOCs (EdX, Fun).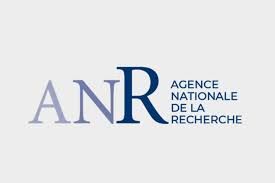 SAD/APRE 2020 (COLABNBOOK)
Period : 2021-2023
The project is financed by the Brittany Region (Région Bretagne) via "Stratégie d'Attractivité Durable (SAD)" program, aimed at the integration of researchers (associate professors) newly arrived in Brittany. The project is co-financed by the Finistère Department Council (Conseil Départemental du Finistère) via the program "Aide au Programme de Recherche Émergent (APRE)". This project is led by IMT Atlantique, Lab-STICC/MOTEL in partnership with UBO/CREAD and Grenoble Alpes University (Université Grenoble Alpes). The project aims to improve an existing learning platform called LabNbook. Evolutions will concern the design of a new tool based on Learning Analytics to provide visual indicators through learning dashboards on the basis of learning data.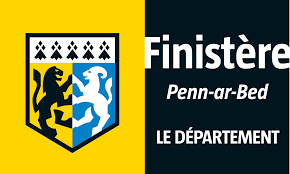 GTNUM 2020 (IA-EO)
Period : 2020-2022
This project is part of the Digital Thematic Working Groups (GTNum) 2020-2022, launched by the Ministry of Education (DNE). This project is led by the University of Nantes, and co-led by the Lab-STICC on the theme of the impact of Artificial Intelligence through Open Education (GTnum8). On the Lab-STICC side, financial support dedicated to the animation is provided by the Labex Cominlabs.
One of the thematic axes concerns multiple possibilities that AI can offer for Education, such as personalised learning, paths and resources recommendations, learning assessment, prediction of student dropout, development of learners' transversal competences and self-determination or student orientation. The aim of the project is to contribute to the General State of Digital in Education (états généraux du numérique pour l'éducation) by providing research guidelines and to encourage their appropriation by teachers and other professionals within secondary education. The results of the project will be promoted via Éduscol platform and  les Carnets Hypothèses "Éducation, Numérique et Recherche".